How can we serve
you

?

M&W Hydraulics is your hassle-free solution for hydraulic hose, fittings, and seals as well as repairs, custom design,

troubleshooting and free delivery to get you back up and running.

We've solved hydraulics problems for more than 35 years.
Your One-Stop Shop
Whether you need components repaired or to purchase hose, fittings, seals, or adapters,
we've got you covered. Tight on time? We provide free pick-up and local delivery in the Tampa Bay area.
Hassle-Free Hydraulics Repair & Parts
Is your equipment down? Do you need help troubleshooting?
We take the guesswork out of hydraulic repair so you can get back to business.
Need a unique hydraulics system solution?
Sometimes what you need doesn't exist. We'll create it for you.
Hose, fittings & seals
Repair and machine shop
Custom design
Hose assemblies made to order
British & metric adapters
Troubleshooting
On-site inventory maintenance
Power unit fabrication
Cylinder design & manufacture
35+ years experience
Family-owned business
Experienced team
---
Did we mention free?
We offer free pick-up and delivery in the Tampa Bay area.
Visit our repair shop
Repairs you can trust
We will evaluate your equipment, provide a time and cost estimate, and get your equipment back up and running with high-quality results.
Custom Built for You
We design and fabricate cylinders, rods, and other hydraulic components when the part you need doesn't exist or you decide buying OEM isn't the right solution.
DIY Hose Assemblies
Want to create hose assemblies 24-7, right on your work site?
We will come to you and train your staff on how to make hose assemblies, and we'll make sure you have the inventory and equipment needed.
Troubleshooting
We'll figure out what's wrong with your hydraulics equipment, talk through potential repair options, and get working on the solution that you decide best suits your needs.
Custom Design
We can design and create a complete hydraulics system or provide modifications to an existing system so it works the way you want. Call us at 813-621-8902 or contact us, and we'll set up a free consultation to discuss your specific needs.
Proven Results
M&W Hydraulics has more than 35 years of experience solving hydraulics problems. We're grateful to count as customers some of the largest businesses in the Tampa Bay area.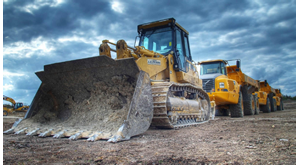 Hassle-Free Hydraulics
We know it's frustrating when your equipment is down. We'll get your equipment back up and running again with our troubleshooting services plus free local pick-up and delivery.
More than Parts & Repairs
Our company is unique within the industry because of our innovative, creative solutions that meld mechanical engineering expertise with a deep understanding of how to design and modify hydraulics systems so they actually work effectively in real-life settings.
Top